They say variety is the spice of life and trust me, I have seen humans in their various forms in this short existence. In biology that year, you and I were taught when to expect acne a.k.a pimples, that is at puberty. But I could swear some people have either never experienced puberty, while others have been experiencing puberty every month of their life. Sighs, the struggle to keep an acne-free face is real and honestly not fair.
This is  more like the story of my life. Should have titled it something like "Yele The Queen of Acne"  or something like that. Writing this is a very raw one for me and the experience can be very disturbing.
Acne Vulgaris
ACNE VULGARIS
Talking about this facial Rocky Marciano, there is an explanation about its formation but it still leaves me baffled that even after doing some "necessary" things to stop the recurrence of acne on the face, just one afternoon, you may see a colony of white heads close to your mouth. And annoying is the fact that they are always very obvious.
Understanding Acne (Formation Of Acne).
To understand acne, you have to start with human hair. Hair shafts cover the human body and are everywhere except the palms of the hands and the soles of the feet. Some hair is visible, and some is very fine and nearly invisible. Each follicle is embedded in the skin with an oil gland called a sebaceous gland.
These oil glands are like babies which the activation of hormones in the human body (puberty) causes its growth. The glands secrete oil and is called sebum.
Sometimes skin cells clog up these follicles, also known as pores. With the pores clogged, sebum gets trapped inside. Skin bacteria called Propionibacterium acnes (P. acnes) starts to grow inside the pores, too. The bacteria cause inflammation. When the clogged pore bursts open, all the sebum and P. acnes bacteria spill onto the surface of the skin, causing breakouts.
 The resulting appearance can lead to anxiety, reduced self-esteem and, in extreme cases, depression or thoughts of suicide. Yes, it can be that serious. I remember walking into a store to pick up a medication at the peak of my breakouts. The security guard called me aside and said the cause of my really rough face was an STI.
Types Of Acne.
It may interest you that there are various forms in which acne exists.
Comedones. (whitehead or blackhead)
Papules
Pustules
Nodules
Cysts
Skin Blemish
Comedones: Blackheads and Whiteheads
This kind of acne is seen when pores  are clogged and filled with sebum (oil and cellular debris). Comedones can be either blackheads or whiteheads dependingon how deep they are in the pores and how long they've been exposed to air. They are the first step toward pimples.  Products that may trigger comedones are called "comedogenic." Makeup labeled "noncomedogenic" is less likely to clog pores and contribute to acne.
Black Heads
Blackheads appear on the skin as tiny black dots. The dark color of blackheads is not caused by dirt; instead, this is the color sebum takes after being exposed to air. Blackheads also stretch the opening of a pore.
Blackheads are sometimes called open comedones.
Whiteheads
Whiteheads are small, raised bumps on the surface of the skin, and they are another form of clogged pore (comedo) that can be a precursor to pimples. Similar to blackheads, whiteheads form when the hair follicle fills with sebum. Unlike blackheads, whiteheads haven't pushed all the way through to the skin's surface so they are considered closed off from air that turns the sebum dark or black.
Whiteheads are sometimes called closed comedones. They often appear on the face, especially the chin and nose.
Papules (Pimples)
A papule is a tiny pimple (less than .5 centimeters wide). It usually has a dome shape. Papules are sometimes called "pinheads." Papules do not contain pus. A large number of papules may indicate moderate to severe acne.
This type of pimple may be sensitive to the touch. Picking or squeezing can make the inflammation worse and may lead to scarring.
It is also common in people with oily skin.
Pustules (Pimples)
This is another kind of inflamed pimple. They resemble a whitehead with a red ring around the bump. The bump is typically filled with white or yellow pus.
Pustules are inflamed pores filled with the P. acnes bacteria. These lesions are what people typically think of when they think of pimples. The bacteria attracts the body's natural infection-fighting cells, which cause the irritation and redness associated with pimples.
Pustules eventually burst open, releasing all of that oily sebum and bacteria. When they do burst, the bacterial substance causes more inflammation.
Pustules can form anywhere, but they are most common on the
face,
back,
shoulders,
breastbone area, and
sweaty areas like the armpit and groin.
Please, do not burst your pustules.
Nodules: The Bigger, Deeper Papules
They are forms of papules, but they are bigger and they form more deeply in the skin. These are large, inflamed bumps that feel firm to the touch.
Nodules develop deep within the skin and are often painful. It should be treated by a dermatologist. Over-the-counter treatments may not be powerful enough to clear them up, but prescription drugs can be effective.
Cysts: Making a Diagnosis
Like nodules, cysts are a more extreme lesion that can result from acne. Also like nodules, cysts can be very painful and should be treated by a dermatologist.
Acne cysts are closed pockets of tissue filled with pus. They resemble boils. Surgeons can drain or remove cysts.
People with nodules and cysts are usually considered to have more extreme forms of acne. Cystic acne requires special treatment.
How to Treat Acne:
Topical Therapy
Topical therapy is acne medication that is applied directly to the skin, like gels or creams. Over-the-counter topical products can often help mild acne.
Topical medications may contain these ingredients:
Benzoyl peroxide, which treats acne by unclogging skin pores and stopping bacterial growth. Some acne products with benzoyl peroxide include Oxy 10, Oxy 5, clear zit…
Resorcinol, which dissolves whiteheads and blackheads. Resorcinol breaks down the upper layer of skin and helps remove dirt that may be trapped there. Acne products with resorcinol include Resinol and R A Acne.
Salicylic acid works by easing the swelling and redness that comes with comedones. It also opens blocked pores, allowing pimples to shrink. Common products containing salicylic acid include Asepxia, Noxzema, and MediPlast.
Sulfur is mildly antimicrobial antibicrobial, and it is used in acne products to prevent P. acnes growth. Sulfur also helps keep the surface of the skin dry of oils and actually helps peel off this layer of skin, which is already dead. Many acne-fighting medicines use sulfur, including Clearasil, the Proactiv Refining Mask, and Murad.
Tretinoin works by affecting the growth of skin cells. Common acne-fighting medications with tretnoin include Retin-A, Atralin, Refissa, and Tretin-X.
Prescription products such as antimicrobial or retinoid creams can be used to treat mild to moderately severe acne. These can be prescribed alone or in combination with other ingredients.
Systemic Therapy
Systemic therapy refers to acne medication taken by mouth. Antibiotics may treat moderate to severe acne by targeting bacteria and reducing inflammation, and include medications like
tetracycline,
minocycline,
doxycycline, and
erythromycin.
Other systemic therapies include
oral contraceptives, which can reduce acne in some women,
spironolactone, an anti-androgen hormone pill, and
isotretinoin (high-dose prescription vitamin A). Isotretinoin is used only in certain severe, cystic acne cases, or in cases where other treatments don't work. A course of isotretinoin treatment requires regular appointments with your dermatologist
Primarily,genetics is the main culprit in the acne development. Other factors for the development of acne, other than genetics, have not been conclusively identified. Possible secondary contributors include hormones, infections, diet and stress, medication, environmental conditions, and so on.
Skin Care Dos and Don'ts
DO: Reduce Swelling With Ice
For swollen pimples, gently apply ice for a minute or so. It doesn't work for everyone, but there's no harm in trying. Just don't keep the ice on so long that it irritates your skin.
DON'T: Squeeze Your Pimples
When a whitehead seems to beckon, "Squeeze me," it's best to resist. If you squeeze pimples, they take longer to heal, and you raise your risk of infection and scarring. An opened-up pimple is also harder to cover with makeup because you're dealing with a ragged surface instead of a smooth one.
DO: Apply a Sulfur-Based Cream
Look for over-the-counter acne remedies with benzoyl peroxide or sulfur and resorcinol that can reduce your blemish. You may not get immediate or dramatic results, though.
Acne treatments may dry or irritate the skin. Check with your dermatologist before combining products or using more than the product label recommends.
DON'T: Apply Toothpaste
Save the toothpaste for your teeth. Although some ingredients in toothpaste might help dry out pimples, toothpaste can trigger acne. To make matters worse, the fluoride and whitening ingredients could cause an allergic reaction when applied to the skin.
DO: Try Corticosteroid Injections
For large acne cysts, corticosteroid injections may offer a quick fix. A dermatologist injects a diluted version of a corticosteroid directly into the pimple to reduce swelling and prevent scarring.
After the injection, the cyst will shrink over the next few days. You should not attempt to pick at or treat a cyst yourself.
DON'T: Apply Crushed Aspirin
If you search the Internet for acne home remedies, you may come across a suggestion to use crushed aspirin paste. Aspirin is related to salicylic acid, a common ingredient in over-the-counter acne products. But salicylic acid products are specifically made for the skin. Applying a paste of pure aspirin could irritate your skin.
DO: Try Tea Tree Oil
Tea tree oil can kill bacteria. Some people use it to treat minor skin irritations, including acne. There isn't much research on how effective it is, but tea tree oil is safe to put directly on your skin in a diluted form. Try it on a small area first to make sure you don't have an allergic reaction.
DON'T: Get a Facial for a Quick Fix
Although facials, light chemical peels, and other spa treatments can sometimes improve acne, the results are not immediate. In the short term, your skin may look more irritated.
A special occasion is not the time to try a new treatment. If you have a big event coming up, schedule your facial several weeks ahead.
DO: Use Full-Coverage Concealer
When acne strikes right before your wedding or other big event, it's no time for wimpy concealer. Use a product with enough pigment to hide pimples with just a thin coat.
DON'T: Camouflage With Accessories
If your pimples are only on your forehead, you might be tempted to hide them under a tight-fitting cap or headband. Although that's fine for a quick event, you may pay a price for long-term camouflage. The heat and friction could make your acne worse.
Outside the above mentioned in the treatment of acne, there are other ways to take care acne. They include:
Home Remedies For Acne
1. Cleanse Gently
Use facial cleansers.Take time to cleanse regularly but don't use a harsh one.
2. Tone Your Face.
Calm down, I'm not talking about bleaching. Face toning helps to remove any residue after cleansing and helps to restore the skin's natural pH level. You can use pure apple cider vinegar (with the mother culture) as your evening and morning toner.
3. Use Healing Masks
Facial masks are very essential in face care. You don't need to do this everyday.Here are two mask recipes that are easy-to-make home remedies for acne:
Yogurt and Honey Mask: Mix one tablespoon of raw honey with one tablespoon of yogurt. Apply to face, paying particular attention to hairline, jawline and other acne prone areas. Relax for 10 minutes and gently wipe off with a damp cloth.
Cinnamon and Honey Mask: Mix two tablespoons of raw honey, one teaspoon of coconut oil and 1/2 teaspoon of cinnamon. Smooth over face. Keep away from eyes, as the cinnamon can be an irritant. Relax for 5–10 minutes and gently remove with damp cloth.
Here is a video that talks more on the remedies of acne.
4. Avoid Too Much Sun Exposure
For acne-prone skin during breakouts, it's important to protect against sun exposure. Ultraviolet rays stimulate pigment producing cells, increasing the risk of acne scarring.
5. Use Essential Oils To Reduce Acne Scars
If you've ever suffered from pimples in the past, then you're probably wondering how to get rid of acne scars that can remain for months or even years. Treating acne scars takes patience and perseverance. The sooner you start treating a scar, the better possible results. The vast majority of individuals who get acne will experience some degree of scarring. The most important thing you can do to prevent scarring? During a breakout, never pick or pop pimples, whiteheads or blackheads!
For 6 –12 months after an acne breakout, stay out of the sun as much as possible to avoid making dark spots and scars worse. When you are in the sun, use an all-natural sunscreen to protect skin. If scars do develop, dot a drop of rosehip seed oil or carrot seed oil on the scars twice per day until you notice a difference in the scar.
Coconut oil, lavender essential oil, honey and gentle exfoliation can also help prevent scars, depending on your skin tone and texture. To naturally help treat acne scars you can make a paste of raw honey, lavender essential oil, tea tree oil and frankincense oil.  You may try this DIY mask:
Acne Scar Removal Face Mask
Total Time: 10 minutes
Serves: 10 uses
INGREDIENTS:
3 tablespoons lemon juice
3 tablespoons honey
2 tablespoons almond oil or olive oil
8–10 drops tea tree essential oil
8–10 drops frankincense essential oil
Directions:
Combine all ingredients into a jar.
Mix well.
Apply daily, leaving on the skin for 10–15 minutes.
Wash thoroughly.
Try this mask once daily for about 8–10 days. If you notice any discomfort, discontinue use or apply every other day.
There are a few tested and trusted products you can try out for your face care.
Acne Skin Care Products.
NaturaGlow Acne Kit
This kit contains  a scrub, mask and cleanser suitable for all skin types. This was in fact, one of my major breakthroughs in my acne treatment.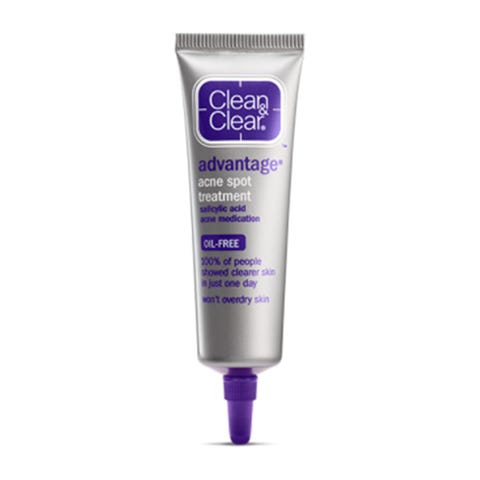 Those close to me know I have a thing for clean and clear range. And like I always say, this line has done enough assignment on their products and have something formulated for everyone. Enter the nearest shopping center to you, grab a tube suitable for you, and you're good to go.
Neutrogena Rapid Clear Stubborn Acne Spot Gel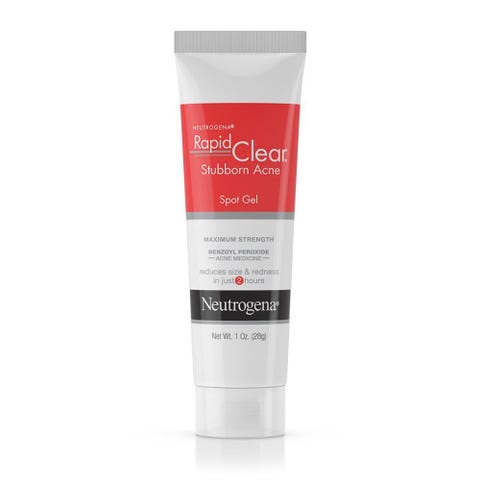 If it is not clean and clear, it has to be Neutrogena. And from its name, you can tell this is formulated for greatness.
Clearasil Acne+ Marks Daily Scrub
This acne scrub is formulated in such a way that you can use it everyday and with each use, there is a visible reduction in the appearance of the acne scars as well as facial pimples.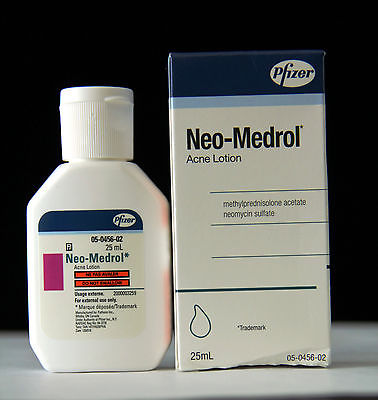 Neo-Medrol is formulated strictly for acne and not for the reduction of spots. It is quite effective and pocket friendly. You can get it in any standard pharmacy or drug store around.
How To Stop Pimples
This is probably the icing on top of this cake. Truth be told, there is no way to permanently, however, it can be managed to the point of having the almost nothing noticeable on the skin. Maintaining a healthy regimen will help keep you clean and clear of all forms of pimples.
Wash your face at least twice a day,
Use a face mask at least twice a week,
Use a facial cleanser/toner,
Moisturize your face and always eat healthy,
Learn not to touch your face all the time,
Exfoliate moderately.
How To Cure Pimples In A Day/ One Hour
Now, you may have been hearing of people using some substances like toothpaste or aspirin tablet on the face to reduce the appearance of pimples. I'm not  condemning this, but for the team sensitive skin, you may end up causing more harm than good to your face. You may use these things, but don't make them an everyday or every moment use. It should be used as a quick fix and not a permanent solution.
Aspirin Tablet:
Crush a tablet of Aspirin and dissolve in water to form a paste. Use as spot treatment and wash off in 15 minutes. There is visible reduction on the size of the pimples and pores are closed up.
This should not be used everyday.
Now that I've poured out my mind on the topic of acne, if you have any questions still on this, I'm more than willing to give you answers in the comment section.